Project Scope
Olea Essence is an organic skincare line from Israel. The brand was born as a solution to repurpose the waste produced from olive oil production. Olea Essence is only sold on Amazon and is distributed by Equity Brands in the U.S. 
The sales team needed a B2B catalog for clients. Since the brand isn't well known in the U.S., I added a brief brand overview. The other requirement was to add our internal product SKUs from Israel to avoid misunderstandings during the ordering process.
Production for catalogs was done in-house. We printed them on medium-weight paper and held them together with two large staples on the spine. It had a limit of 24 pages (48 pages double-sided, folded in half) due to the binding method.
⏲️  Timeline: 2 weeks | 📚  20 catalogs printed | 🎩  Role: Designer, Photographer and Retoucher (products only)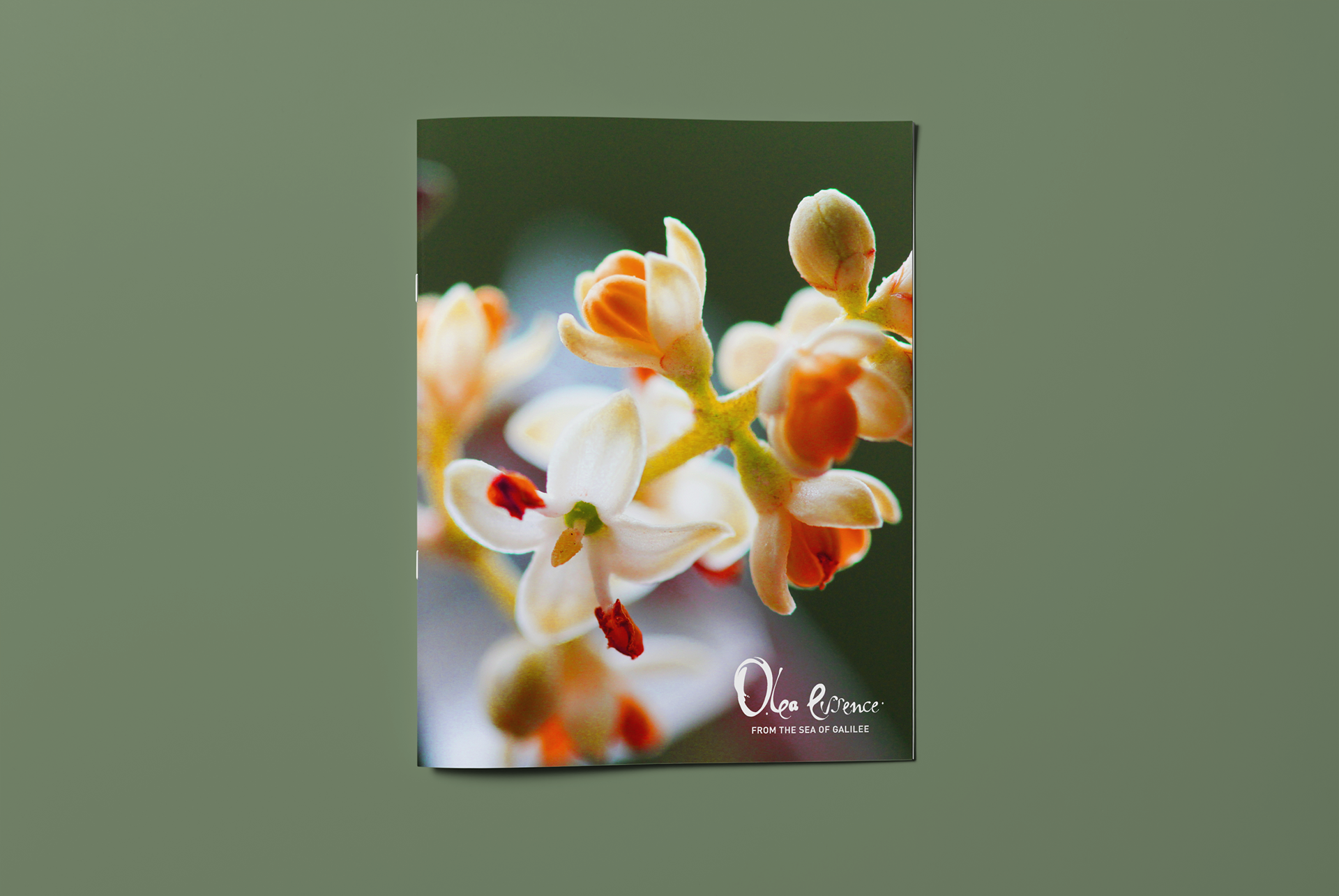 Showroom Design
This project was a collaborative effort with other art directors. I researched and made mood-boards to get the budget approved to buy props and accessories to build the showcase.
⏲️  Timeline: 1 weeks | 🎩  Role: Researcher, Showcase Designer
🎥  Credits
Product Manager - David Elfman
Marketing Manager - Richard Block
Art Director - Nelson Yan
Senior Designer - Kate Yip