Project Scope
AT&T has been a licensed brand at Equity Brands since 2013.
I joined the team after the project started, so I got up-to-speed on the goals for this product launch. The internal design process provided the foundation to finish the designs on-time.
Product Development (PD) and I worked as a team to align on items for new launches and material selection. We also conducted in-person market research once a month to check out new trends.
The AT&T team had a monthly status call with us to go over complaints and feedback on the website and products. On issues related to the website, I worked with an in-house developer to put in place updates. The product team took care of QC related issues. We used the call to review new designs as well.
🎩  Role: product photography, retouching, overseas communication, production files, packaging layout, packaging mockups, product user manuals, B2C and B2B content management, and other AT&T related marketing materials.
⏲️  OrdinaryTimeline: 1st week: photography/retouching | 2nd week: copy for print and web with freelancer | 3rd week: packaging layout | 5th week: production handoff | 6th week: Shopify content creationI worked in batches to help manage the workload.
Q10-BLK
Platform: Amazon and Shopify
​​​​​​​
S10 Portable Speaker
Platform: Shopify DTC exclusive item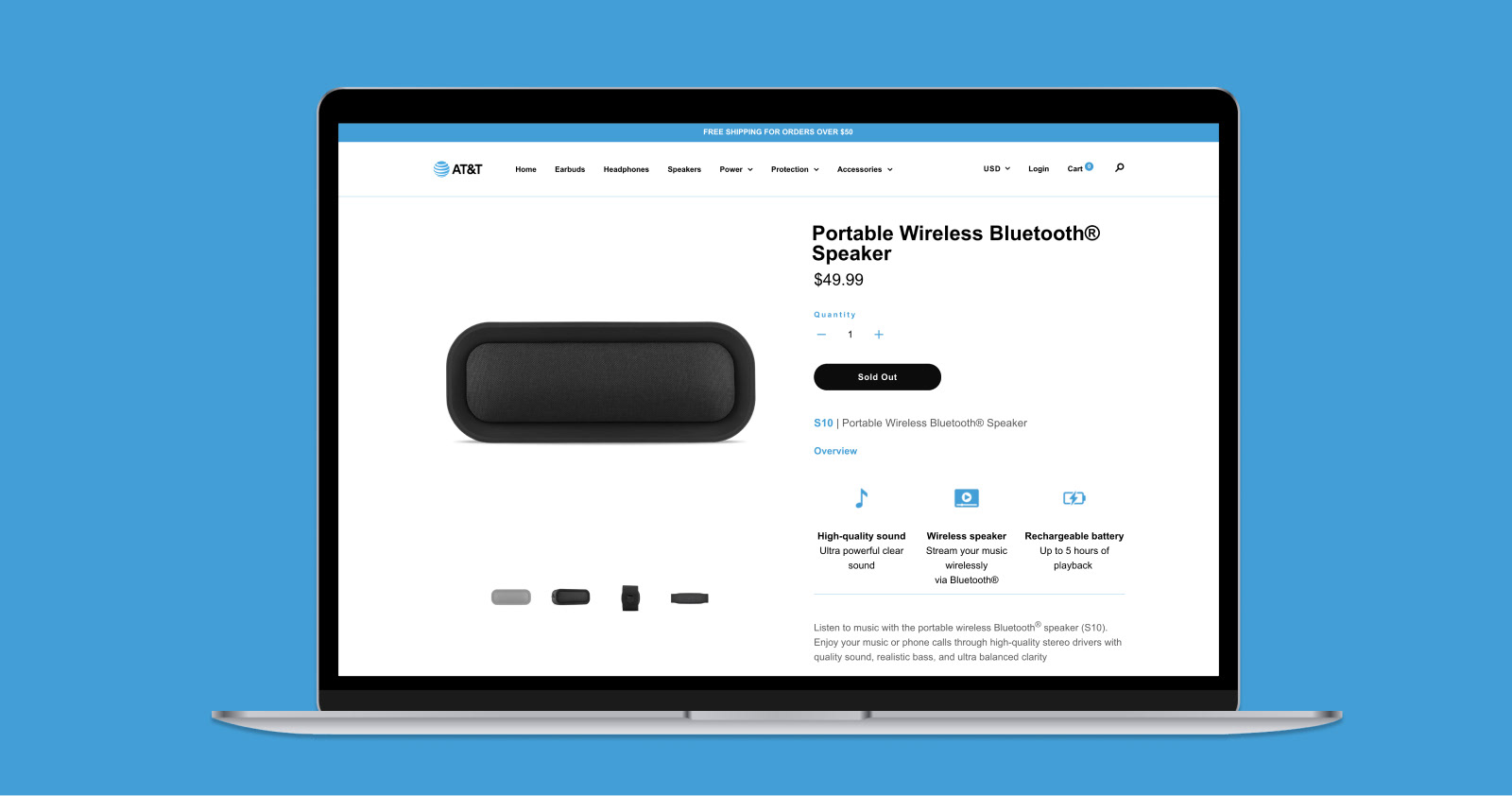 APC Accessories Kit
Platform: Shopify - DTC exclusive item 
​​​​​​​
H50 Wireless Headphones
Platform: Amazon and Shopify
​​​​​​​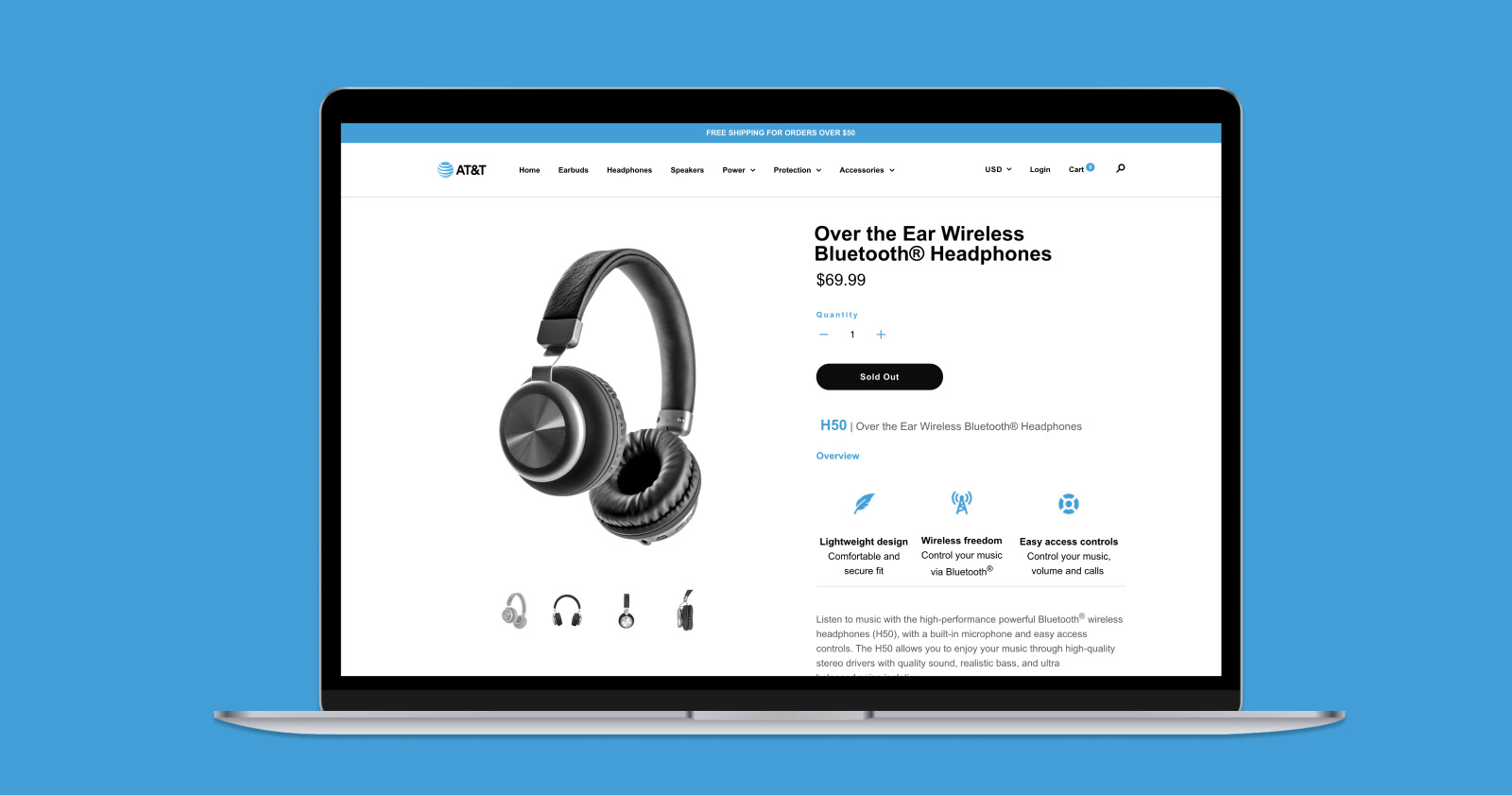 SBE7 Wireless Earbuds
Platform: Shopify - DTC exclusive item
​​​​​​​
🎥  Credits
Product Manager - David Elfman
Marketing Manager - Richard Block
Product Development Manager - Pankaj Paleja
Art Director - Nelson Yan
Senior Designer - Kate Yip